Download your IELTS 30-Day Checklist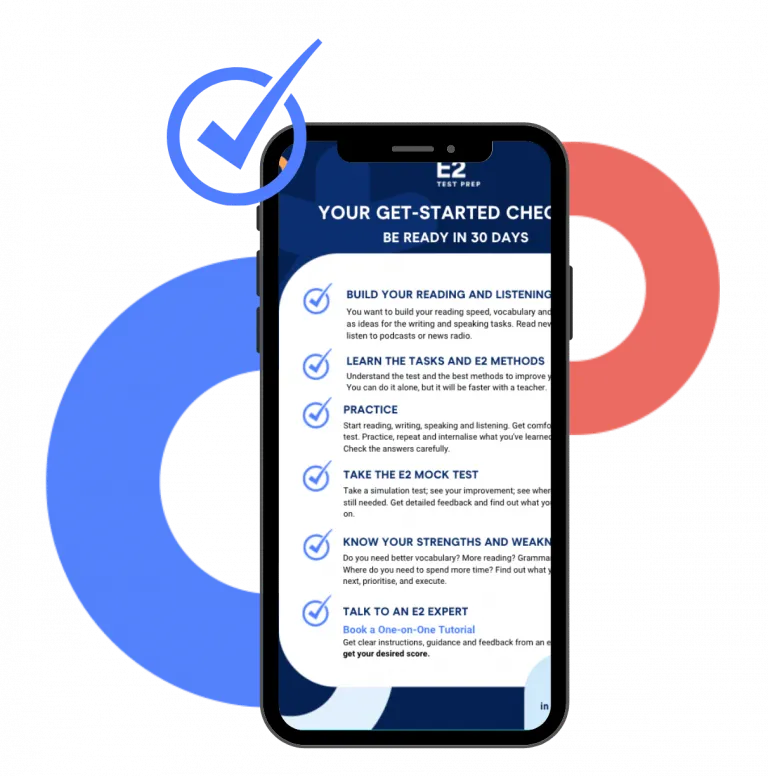 Left it a little late to prepare for your test? Download our checklist to get your preparation started.
Please note, by submitting your details you agree to receive marketing communications from E2 Test Prep.
Get test ready in 30 days!
Use the checklist with Show Time Package
FREQUENTLY ASKED QUESTIONS
If you need further assistance, you can contact our support team.