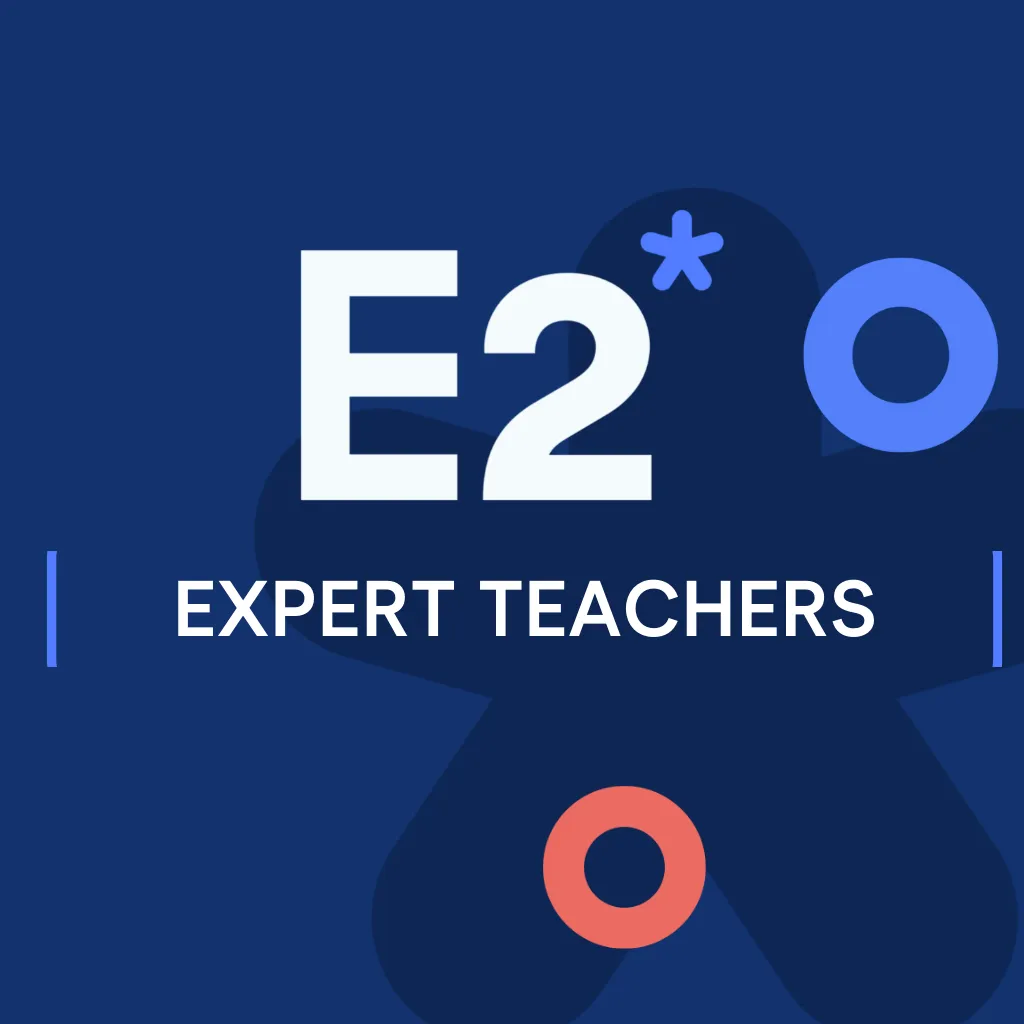 Feel empowered to sit your English test with our helpful teachers
Our experienced and knowledgeable teachers will help you achieve the academic scores you need. As past and current ELT examiners, E2's teachers have the know-how to coach you in the critical skills of Speaking, Writing, Listening & Reading.
Book a one-to-one teacher tutorial and see how personalised feedback can help you dramatically improve. Our teachers will prepare you mentally as well, giving exam-day strategies to help you pass your test with confidence.
We have helped over 1.7 million students pass their English test and we can help you too!
Start a free trial & get access to live class recordings, one-to-one tutorials, and many practice questions.
Dr. Anna China is a teacher of IELTS, CELPIP and PTE based in Sao Paulo, Brazil.
She was born in a multicultural family speaking three languages – English, French and Portuguese. It's difficult to distinguish which one is her mother tongue! Her passion for teaching English as a foreign language began 30 years ago when she started teaching English to immigrants and refugees in her hometown, Montreal.
She encourages students to do the best you can to learn English in the same way you learned your first language.
Dr. Anna has a wealth of experience as an ESL teacher, and managed the UTS Testing Centre for 11 years. She holds a Master of Arts and a PhD in Applied Linguistics.
Graeme Burn is an IELTS tutor and has worked previously as an IELTS examiner.
He is based in Vietnam, and originally hails from England.
Graeme started his teaching career as an English and Drama teacher to high school students. Over the summer holidays he started teaching English to students from Iceland. So began his career as an EFL teacher.
He has enjoyed working in different countries in language schools, namely Italy, Australia and England. He has studied a Masters in TTELT – teacher training. Whilst working at the University of Plymouth, he guided trainee teachers from Eritrea, Japan, Malaysia amongst others to become fully fledged teachers.
David manages the E2 teaching staff and is a tutor in PTE.
David's top tip is for students to enjoy the journey. He believes that learning English empowers students to improve their personal circumstances.
From his experience travelling through Spain, he was inspired to start teaching English as a foreign language. Prior to that, David began teaching English and Drama in remote, private and state secondary schools in Sydney and Melbourne.
He holds a Master of TESOL with honours in Digital Learning.
During an exchange to Japan, she stumbled across her love of teaching by putting up a poster of a koala with a speech bubble, "Speak English with Me" around Tokyo. Suddenly her English teaching career began!
She completed her qualifications to teach ESL and ran her own ESL tutoring business for 8 years.
Danielle is a PTE and IELTS teacher and also an assessment marker of both tests and is based in Australia.
Marie believes that learning a foreign language allows a window to explore other cultures. She first started teaching ESL to refugees around the world in her home in Bath, UK. Marie Claire has a history of teaching and studying languages and psychology.
She speaks French, German, Spanish, and Arabic, the most challenging language to learn so far. To date, she has worked in Andalusia, Paris, Berlin, New York and Saudi Arabia.
She loves meeting students from all over the world and her students say she has an infectious, positive energy. Her psychology background and knowledge of cognition for memory & language acquisition is one of her secret weapons!
Sasha calls the beautiful, tropical island of Bali, Indonesia home. He is originally from Australia, where he studied Linguistics and has taught for over 20 years. Sasha is experienced in teaching IELTS, and worked as an IELTS examiner for 10 years.
His top tip for success is "No surprises!" He encourages students to be prepared for the exam. Understanding each question type and practising thoroughly. This allows the student to perform at their best.
Originally drawn to teaching for its flexibility whilst being a mother to two small children, it soon became a passion for Melinda. One that allowed her to travel the world, teaching in the United Arab Emirates and Asia.
Melinda began teaching IELTS in 1990 when it was a shiny, new test! Her first experience teaching online was in 2000 when she taught English to small groups of adult students – she loved it and hasn't looked back since.
Melinda teaches PTE and oversees PTE materials and marking.
Melinda believes it's important that students have an engaging experience where they enjoy the process of learning and achieving their goals.
Her top tip for test success is to have the appropriate test knowledge, level of English, to confidently demonstrate your abilities and remain calm on test day.
Helen decided to specialise in helping healthcare professionals prepare for the OET test, given the importance of health in the last few years.
Helen has had experience teaching English to university students and to business students in the UK and Japan.
Judy Hook is a highly experienced OET and IELTS tutor and marker.
Her top tip for success is to keep your dream close to your heart.
Judy started teaching at primary school level and also taught Maths and Chemistry at secondary level. She took a Gap Year and ended up working in Greece for 30 years. She loved teaching abroad, in Italy and the UK, before re-settling back to Australia, living in Perth.
She has a love of languages, learning Greek, Italian and German. She believes learning languages helped her become a better language teacher.
She has 45 years of experience teaching English as a Foreign language.