Develop your confidence to pass IELTS, PTE, OET or TOEFL with a Mock test with detailed, teacher feedback!
Get Real Exam Simulation and Teacher Score Report
Use code: MOCK20 No package required. Buy as you go.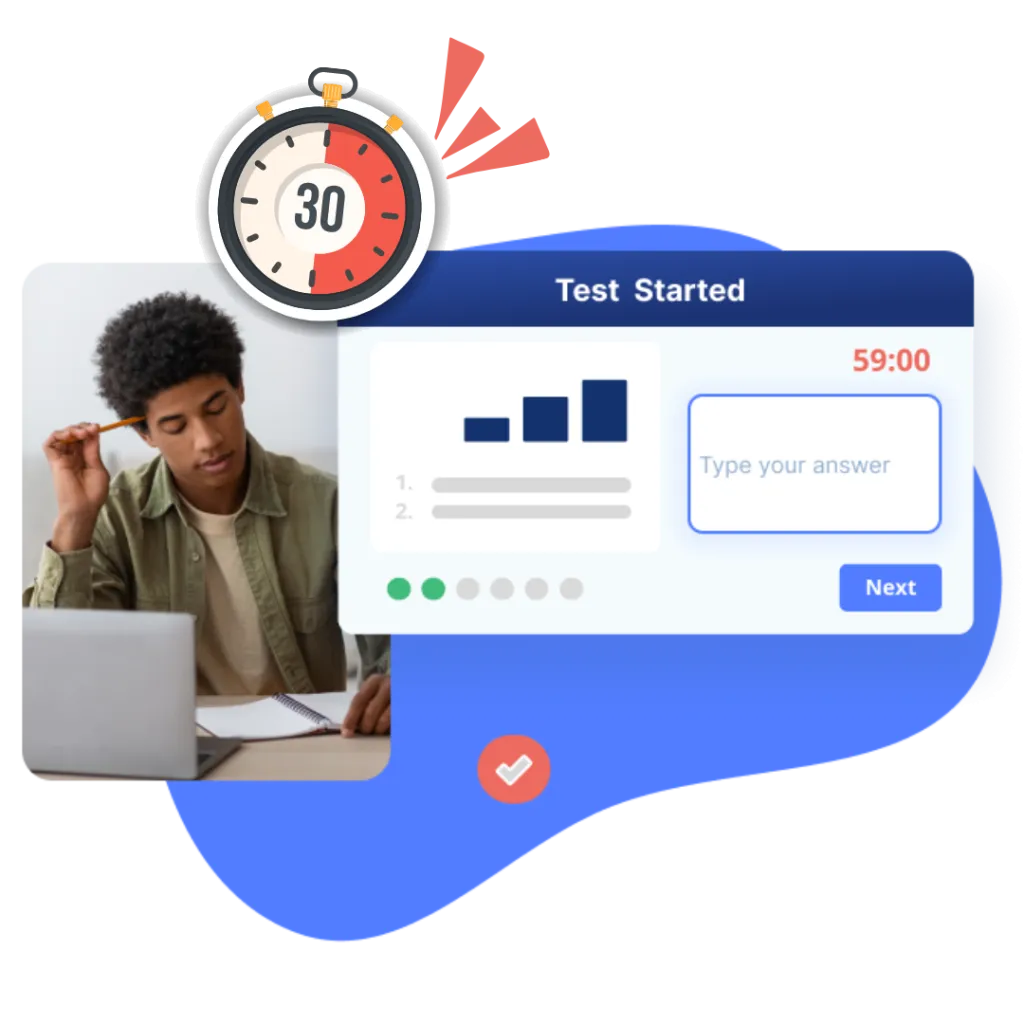 The E2 Mock Tests are timed, and marked like the real test, giving you real exam simulation to help you familarize with the test format and timing.
☑️ Reading  ☑️  Listening  ☑️  Writing  ☑️ Speaking
TEACHER-GRADED SCORE REPORT
Know how to improve from teachers
You will get a score report marked by ex-examiners with real exam criteria. Detailing what went wrong and how you can improve and get better scores.
☑️ Feedback within 48 hrs  ☑️ Detailed feedback in all skills
For the IELTS and OET mock tests, you will get a one-on-one mock speaking exam with an expert teacher who will give you detailed feedback.
☑️ 15-min Private Session  ☑️  IELTS Interview Questions  ☑️  OET Role Play 
Develop your confidence to pass your test the first time with E2.
Start from $63 USD. Save 20% with code: MOCK20
What our students say about their mock tests